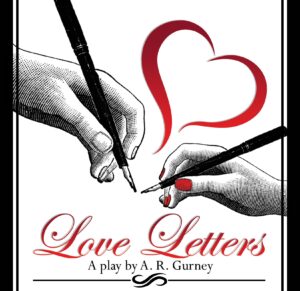 LOVE LETTERS
Written by A. R. Gurney
Directed by Darlene Singleton
Starring Lorne Liechty, Mary Liechty
LOVE LETTERS was the first show performed in RCP's newly purchased facility in 1998 and by popular demand we are bringing it to the stage once again as we excitedly begin our 26th season.  LOVE LETTERS has been performed on Broadway numerous times and was a finalist for the Pulitzer Prize for Drama.  The play centers on two characters, Melissa Gardner and Andrew Makepeace Ladd III.  Using the epistolary form sometimes found in novels, they sit side by side at tables and read the notes, letters and cards – in which over nearly 50 years, they discuss their hopes and ambitions, dreams and disappointments, victories and defeats that have passed between them throughout their separated lives.
Performance held January 29, 30, 31, February 5, 6, 7, 12, 13, 14 ~ 2021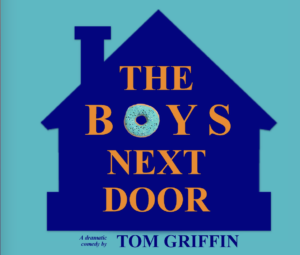 THE BOYS NEXT DOOR
Written by Tom Griffin
Directed by Aimee Thibodeaux
THE BOYS NEXT DOOR deals with four intellectually disabled men who live together in a small apartment – and Jack, the caring social worker who is on the verge of career burnout.  The story takes place over roughly a two month period and consists of brief vignettes about the men's lives.  This story will pull at your heartstrings, charm you with antics, and not soon be forgotten.
Performance held March 19, 20, 21, 26, 27, 28, April 2, 3, 4 ~ 2021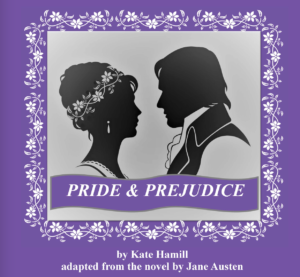 PRIDE & PREJUDICE
By Jane Austen
Director Felicia Sykes
This isn't your grandmother's Austen!  Bold, surprising, boisterous, and timely, this P&P for a new era explores the absurdities and thrills of finding your perfect (or imperfect) match in life.  The outspoken Lizzy Bennet is determined to never marry, despite mounting pressure from society.  But can she resist love, especially when that vaguely handsome, mildly amusing, and impossibly aggravating Mr. Darcy keeps popping up at every turn?  Literature's greatest tale of latent love has never felt so theatrical, or so full of life than it does in this effervescent adaptation.  Because what turns us into greater fools…than the high-stakes game of love?
Audition held: February 13
Performance Dates:
May 7, 8, 9, 14, 15, 16, 21, 22, 23 ~ 2021
Friday/Saturday at 8pm & Sunday at 2pm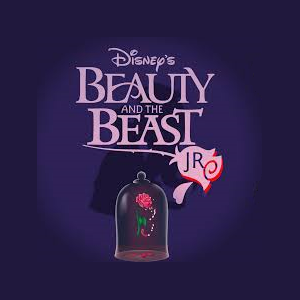 RCP Teen Theater presents DISNEY'S BEAUTY & THE BEAST, JR.
Music by Alan Menken
Lyrics by Howard Ashman & Tim Rice
Book by Linda Woolverton
Directed by Gene Fields
The classic story tells of Belle, a young woman in a provincial town, and the Beast, who is really a young prince trapped under the spell of an enchantress. If the Beast can learn to love and be loved, the curse will end and he will be transformed to his former self. But time is running out. If the Beast does not learn his lesson soon, he and his household will be doomed for all eternity.
Audition held:  May 1 & 2
Performance Dates:
June 18, 19, 20, 25, 26, 27 ~ 2021
Friday/Saturday at 8pm & Sunday at 2pm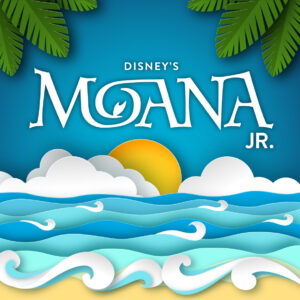 RCP Children's Theater presents DISNEY'S MOANA JR.
Music and lyrics by Opetaia Foa'I, Mark Mancina & Lin-Manuel Miranda
Book adapted by Susan Soon He Stanton
Music & Orchestrations adapted and arranged by Ian Weinberger
Directed by Darlene Singleton
This thrilling and heartwarming coming-of-age story follows the strong-willed Moana as she sets sail across the Pacific to save her village and discover the truth about her heritage. Moana and the legendary demigod Maui embark on an epic journey of self-discovery and camaraderie as both learn to harness the power that lies within. With empowering messages of bravery and selflessness, Moana JR. is sure to bring out the hero within each of us.
Audition held:  May 8
Performance Dates:
July 15, 16, 17, 18, 22, 23, 24, 25 ~ 2021
Thursday/Friday/Saturday at 7pm & Sunday at 2pm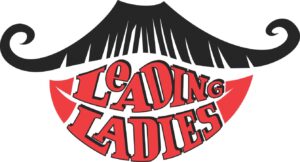 LEADING LADIES
By Ken Ludwig
Director Felicia Sykes
In this comedy two English Shakespearean actors, Jack and Leo, find themselves so down on their luck that they are performing "Scenes from Shakespeare" on the Moose Lodge circuit in the Amish country of Pennsylvania.  When they hear that an old lady in York, Pennsylvania is about to die and leave her fortune to her two long lost English nephews, they resolve to pass themselves off as her beloved relatives and get the cash.  The trouble is, when they get to York, they find out that the relatives aren't nephews, but nieces.
Performance Dates:
September 17, 18, 19, 24, 25, 26, October 1, 2, 3 ~ 2021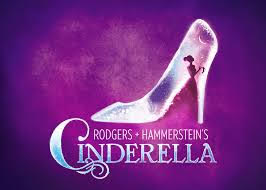 CINDERELLA
Music by Richard Rodgers / Book and Lyrics by Oscar Hammerstein II
Director Darlene Singleton
The timeless enchantment of a magical fairy tale is reborn with the Rodgers & Hammerstein hallmarks of originality, charm and elegance. With a wicked stepmother and two jealous stepsisters who keep her enslaved and in rags, Cinderella stands no chance of attending the royal ball. When her godmother appears and magically transforms her reality into a dream come true, Cinderella enchants the handsome Prince Charming at the ball, but must face the wrath of her enraged stepmother and sisters when the spell wears off at midnight.
Audition Dates:
September 11 at 1pm
September 12 at 1pm
Performance Dates:
November 19, 20, 21, 26, 27, 28, December 3, 4, 5 ~ 2021