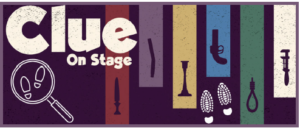 CLUE ON STAGE
Based on the screenplay by Jonathan Lynn
Written by Sandy Rustin
Additional Material by Hunter Foster and Eric Price
Based on the Paramount Pictures Motion Picture
Based on the Hasbro board game CLUE
Original Music by Michael Holland
Directed by Clair Williamson
Performance Dates:  February 3, 4, 5, 10, 11, 12, 17, 18, 19 ~ 2023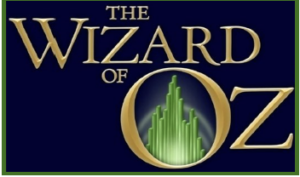 THE WIZARD OF OZ
by L. Frank Baum 
With Music and Lyrics by Harold Arlen and E. Y. Harburg  
Background Music by Herbert Stothart 
Dance and Vocal Arrangements by Peter Howard
Orchestration by Larry Wilcox
Adapted by John Kane for the Royal Shakespeare Company 
Based upon the Classic Motion Picture owned by Turner Entertainment Co. and distributed in all media by Warner Bros. 
Directed by Darlene Singleton
L. Frank Baum's classic novel comes to life in The Wizard of Oz. This faithful adaptation features all the most beloved songs and moments from the 1939 classic film, brought to life on stage. Young Dorothy Gale encounters a host of whimsical characters: good witches, bad witches, animals that talk, scarecrows that walk, and things magical to behold. To make it home safely, Dorothy must learn an important lesson: there's no place like home.
Performance Dates: May 12, 13, 14, 19, 20, 21, 26. 27, 28 ~ 2023
THE LITTLE MERMAID JR.
 
Directed by Kathryn Johnson
Performance Dates: June 2023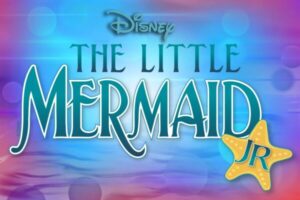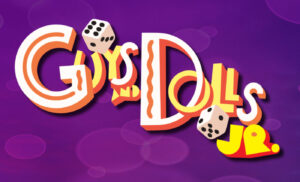 GUYS & DOLLS JR
Directed by Anthony Pound
Teen Theater (Ages 13-19)
Auditions:  May 6 (1pm)
Performance Dates: July ~ 2023
DESCENDANTS THE MUSICAL
Book by Nick Blaemire, Music Adaptation by Madeline Smith
Imprisoned on the Isle of the Lost – home of the most infamous villains who ever lived – the teenage children of Maleficent, the Evil Queen, Jafar, and Cruella De Vil have never ventured off the island…until now.
Performance Dates: September 29, 30, October 1, 6, 7, 8, 13, 14, 15 ~ 2023


THE BISHOP'S WIFE
Written by Leonardo Bercovici & Robert E. Sherwood
Henry Brougham is a newly appointed Bishop and is having a difficult time raising funds for a new cathedral. His wife, Julia, misses their old neighborhood in a poor part of town and he is stressed and preoccupied with his new duties. His prayers are answered when an angel, Dudley, suddenly appears in his study.
Performance Dates:  November 17, 18, 19, 24, 25, 26, December 1, 2, 3 ~ 2023