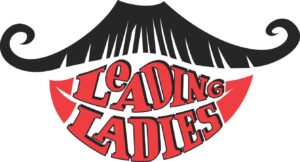 LEADING LADIES
By Ken Ludwig
Director Felicia Sykes
In this comedy two English Shakespearean actors, Jack and Leo, find themselves so down on their luck that they are performing "Scenes from Shakespeare" on the Moose Lodge circuit in the Amish country of Pennsylvania.  When they hear that an old lady in York, Pennsylvania is about to die and leave her fortune to her two long lost English nephews, they resolve to pass themselves off as her beloved relatives and get the cash.  The trouble is, when they get to York, they find out that the relatives aren't nephews, but nieces.
Audition Dates:
July 17 at 1pm
Performance Dates:
September 17, 18, 19, 24, 25, 26, October 1, 2, 3 ~ 2021
Audition Location:
Rockwall Community Playhouse
609 E. Rusk
Rockwall, Texas 75087
972-722-3399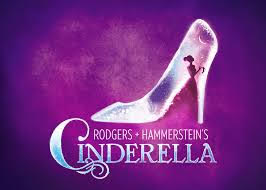 CINDERELLA
Music by Richard Rodgers / Book and Lyrics by Oscar Hammerstein II
Director Darlene Singleton
The timeless enchantment of a magical fairy tale is reborn with the Rodgers & Hammerstein hallmarks of originality, charm and elegance. With a wicked stepmother and two jealous stepsisters who keep her enslaved and in rags, Cinderella stands no chance of attending the royal ball. When her godmother appears and magically transforms her reality into a dream come true, Cinderella enchants the handsome Prince Charming at the ball, but must face the wrath of her enraged stepmother and sisters when the spell wears off at midnight.
Audition Dates:
September 11 at 1pm
September 12 at 1pm
Performance Dates:
November 19, 20, 21, 26, 27, 28, December 3, 4, 5 ~ 2021
Audition Location:
Rockwall Community Playhouse
609 E. Rusk
Rockwall, Texas 75087
972-722-3399