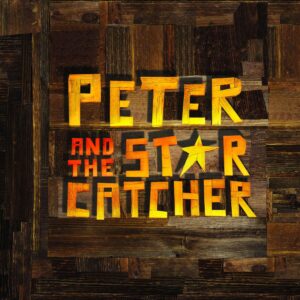 by Dave Barry and Ridley Pearson, adapted for the stage by Rick Elice
directed by Gene Fields & Clair Williamson
RCP TEEN THEATER (ages 13-19) presents the backstory for the characters of Peter Pan, Mrs. Darling, Tinker Bell and Hook, and serves as a prequel to J. M. Barrie's Peter and Wendy. A young orphan and his mates are shipped off from Victorian England to a distant island ruled by the evil King Zarboff. Read More...
They know nothing of the mysterious trunk in the captain's cabin, which contains a precious, otherworldly cargo. At sea, the boys are discovered by a precocious young girl named Molly, a Starcatcher-in-training who realizes that the trunk's precious cargo is starstuff, a celestial substance so powerful that it must never fall into the wrong hands. When the ship is taken over by pirates – led by the fearsome Black Stache, a villain determined to claim the trunk and its treasure for his own – the journey quickly becomes a thrilling adventure.
Performance Dates:
June 17 – 26. 2022
(Fri/Sat 8pm, Sun 2pm)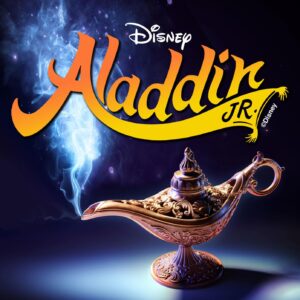 Author: Chad Beguelin, Music: Alan Menken, Lyrics: Howard Ashman; Tim Rice; Chad Beguelin
directed by Krysteena Segovis
RCP CHILDREN'S THEATER (ages 6-12) performs as Aladdin and his three friends, Babkak, Omar, and Kassim, who are down on their luck until Aladdin discovers a magic lamp and the Genie who has the power to grant three wishes. Wanting to earn the respect of the princess, Jasmine, Aladdin embarks on an adventure that will test his will and his moral character.
Performance Dates
July 14 15, 16, 17, 21, 22, 23, 24
(Thur/Sat 7pm, Sun 2pm)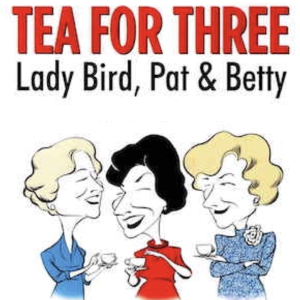 by Eric H. Weinberger and Elaine Bromka
directed by Darlene Singleton
Starring:  Joetta Currie, Stacey Kluttz, Ashley Reeves
A glimpse of the personalities of the presidents, through the eyes and hearts of the women who knew the private men, before they entered their all-consuming public lives.Read More...
What is it like for a woman when her husband becomes the president of the United States-and she is thrust into the spotlight? This witty, sly and deeply moving script explores the hopes and fears of Lady Bird Johnson, Pat Nixon and Betty Ford. In three scenes taking place in the family quarters of the White House, each of the women confides to the audience. Secrets are spilled about their husbands' rise to power, their romances with the men and their paths as wives in the White House. Lady Bird Johnson defends her husband's quirks but finally admits, "Politics is his oxygen." Pat Nixon recalls happier times before exploding in anger about Watergate. Betty Ford admits to being quite lost about life after the White House. Each of the three portraits becomes intimate as the women wrestle with what Pat Nixon called "the hardest unpaid job in the world." "A beautiful script, full of humor and heartbreak. The production paints realistic-and often unthought-of-images of the First Ladies." (austinonstage.com)
Produced by special arrangement with
DRAMATIC PUBLISHING COMPANY
of Woodstock, Illinois
Performance Dates:
Sept 16 – Oct 2. 2022
(Fri/Sat 8pm, Sun 2pm)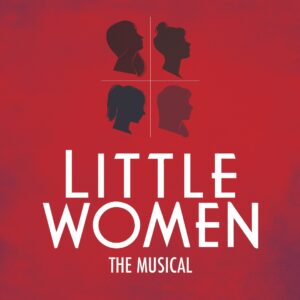 Book by Allan Knee
Music by Jason Howland
Lyrics by Mindi Dickstein
Based on the book by Louisa May Alcott
Directed by Clair Williamson
Music Directed by Paul Burnam
Louisa May Alcott's beloved story of the adventures of the four March sisters is brought to vivid musical life in Little Women. The Civil War is in full swing, Read More...
and the March sisters — Meg, the oldest, a romantic, the spirited and tomboyish Jo, sweet and loving Beth, and irascible, playful Amy — live in Concord, Massachusetts with their Marmee while their father is on the battlefield. Filled with adventure (both lived and imagined), heartbreak, and a deep sense of hope, the struggle of these "Little Women" to find their own voices mirrors the growing pains of a young America. With buoyant, joyful melodies, memorable characters, and a big-hearted message, Little Women reminds us that "sometimes when you dream, your dreams come true.  
AUDITION DATES
Saturday, September 17 at 1pm or Sunday, September 18 at 6pm
Performance Dates:
November 18-27, Dec 2-4
(Fri/Sat 8pm, Sun 2pm)