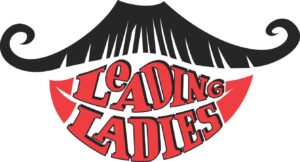 LEADING LADIES
By Ken Ludwig
Director Felicia Sykes
In this comedy two English Shakespearean actors, Jack and Leo, find themselves so down on their luck that they are performing "Scenes from Shakespeare" on the Moose Lodge circuit in the Amish country of Pennsylvania.  When they hear that an old lady in York, Pennsylvania is about to die and leave her fortune to her two long lost English nephews, they resolve to pass themselves off as her beloved relatives and get the cash.  The trouble is, when they get to York, they find out that the relatives aren't nephews, but nieces.
Performance Dates:
September 17, 18, 19, 24, 25, 26, October 1, 2, 3 ~ 2021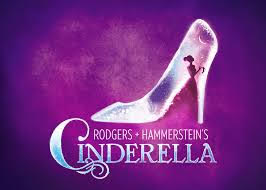 Rodgers & Hammerstein's
CINDERELLA
Music by RICHARD RODGERS
Book and Lyrics by OSCAR HAMMERSTEIN II
Director Darlene Singleton
RCP is seeking a diverse cast of excellent singer/dancer/actors for the Holiday musical production of the Original Version of CINDERELLA. This timeless enchantment of a magical fairy tale is reborn with the Rodgers & Hammerstein hallmarks of originality, charm and elegance.  Originally presented on television in 1957 starring Julie Andrews, Rodgers & Hammerstein's CINDERELLA was the most widely viewed program in the history of the medium. Its recreation in 1965 starring Lesley Ann Warren was no less successful in transporting a new generation to the miraculous kingdom of dreams-come-true.  CINDERELLA is based on the fairy tale by Charles Perrault, with music by Richard Rodgers, lyrics/book by Oscar Hammerstein II.  Note this is the Original Version of CINDERELLA, and not the 2013 Broadway Version.
AUDITIONS DATES:  September 11 & 12 at 1pm
Performance Dates:
November 19 – December 12 (Fri/Sat 8pm, Sun 2pm)