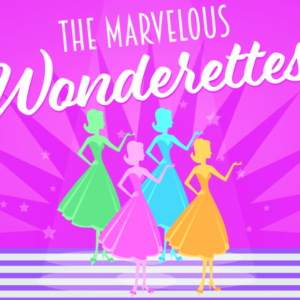 THE MARVELOUS WONDERETTES
Music by Various Artists
Book by Roger Bean
Directed by Darlene Singleton
A cotton-candy-colored, non-stop pop musical. This smash-off-Broadway hit takes you to the 1958 Springfield High School prom where we meet Betty Jean, Cindy Lou, Missy, and Suzy, four girls with hopes and dreams as big as their crinoline skirts! As we learn about their lives and loves, the girls serenade us with classic '50s hits including "Lollipop," "Dream Lover," "Stupid Cupid," and "Lipstick on Your Collar." In act two, the Wonderettes reunite to take the stage and perform at their ten-year reunion. We learn about the highs and lows the girls have experienced in the past decade and are charmed to find that no matter what life throws their way, they will conquer it together. Featuring over 30 classic '50s and '60s hits, The Marvelous Wonderettes will keep you smiling in this must-take musical trip down memory lane!
Performance Dates:
January 21 – February 6. 2022 (Fri/Sat 8pm, Sun 2pm)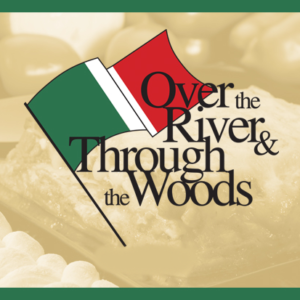 AUDITIONS:  OVER THE RIVER AND THROUGH THE WOODS
Written by:  Joe DiPietro
Directed by Gene Fields
AUDITIONS will be held FEBRUARY 5 at 1pm
Nick Cristano may be living the life of a modern young professional in New York City, but his loving grandparents never let him forget where he belongs: in New Jersey, in the bosom of his tenacious, tender-hearted, loud, loving, and well-fed Italian-American grandparents, who live two doors down from each other in Hoboken, and who lavish all of their affection on their last unmarried grandchild. Faithfully, Nick goes "over the river" to Grandma's house every week for Sunday dinner. When he is offered an important promotion in Seattle, Washington, Nick threatens to break this routine by a distance of some 2,800 miles! Frank, Aida, Emma, and Nunzio are heartbroken at the prospect of their beloved grandson raising a family all the way across the country — or worse, not raising a family at all! Besides the usual tactics of emotional blackmail, in order to keep him safe at home, these wily elders cook up a matchmaking scheme, inviting lovely nurse Caitlin O'Hare over for Sunday dinner. Will the prospect of true love keep Nick from moving across the country? Over the River and Through the Woods is a warm-hearted, boisterously funny, and touching story about intergenerational relationships, deep familial love, and the inevitable little heartbreaks that occur as time passes and children grow.
Performance Dates:
March 18 – April 3. 2022 (Fri/Sat 8pm, Sun 2pm)