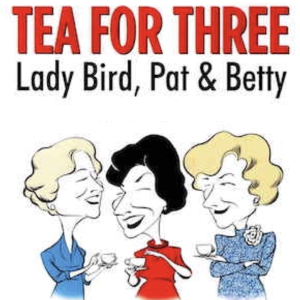 by Eric H. Weinberger and Elaine Bromka
directed by Darlene Singleton
Starring:  Joetta Currie, Stacey Kluttz, Ashley Reeves
A glimpse of the personalities of the presidents, through the eyes and hearts of the women who knew the private men, before they entered their all-consuming public lives.Read More...
What is it like for a woman when her husband becomes the president of the United States-and she is thrust into the spotlight? This witty, sly and deeply moving script explores the hopes and fears of Lady Bird Johnson, Pat Nixon and Betty Ford. In three scenes taking place in the family quarters of the White House, each of the women confides to the audience. Secrets are spilled about their husbands' rise to power, their romances with the men and their paths as wives in the White House. Lady Bird Johnson defends her husband's quirks but finally admits, "Politics is his oxygen." Pat Nixon recalls happier times before exploding in anger about Watergate. Betty Ford admits to being quite lost about life after the White House. Each of the three portraits becomes intimate as the women wrestle with what Pat Nixon called "the hardest unpaid job in the world." "A beautiful script, full of humor and heartbreak. The production paints realistic-and often unthought-of-images of the First Ladies." (austinonstage.com)
Produced by special arrangement with
DRAMATIC PUBLISHING COMPANY
of Woodstock, Illinois
Performance Dates:
Sept 16 – Oct 2. 2022
(Fri/Sat 8pm, Sun 2pm)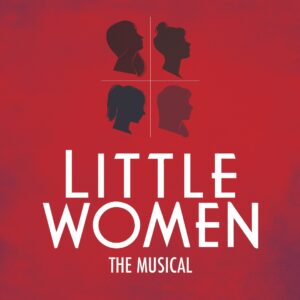 Book by Allan Knee
Music by Jason Howland
Lyrics by Mindi Dickstein
Based on the book by Louisa May Alcott
Directed by Clair Williamson
Music Directed by Paul Burnam
Louisa May Alcott's beloved story of the adventures of the four March sisters is brought to vivid musical life in Little Women. The Civil War is in full swing, Read More...
and the March sisters — Meg, the oldest, a romantic, the spirited and tomboyish Jo, sweet and loving Beth, and irascible, playful Amy — live in Concord, Massachusetts with their Marmee while their father is on the battlefield. Filled with adventure (both lived and imagined), heartbreak, and a deep sense of hope, the struggle of these "Little Women" to find their own voices mirrors the growing pains of a young America. With buoyant, joyful melodies, memorable characters, and a big-hearted message, Little Women reminds us that "sometimes when you dream, your dreams come true.  
Performance Dates:
November 18-27, Dec 2-4
(Fri/Sat 8pm, Sun 2pm)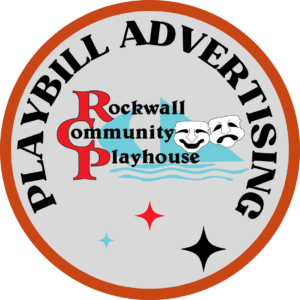 ADVERTISE WITH RCP!
RCP seeks advertisers for our 2023 Season Playbill.  We are offering both Color or Black and White ads this year on either full page or half page. The RCP Playbill is a HUGE bargain for advertisers. Last year, ads were seen by approximately four thousand people throughout the year. Uniquely, the RCP Playbill is usually read cover-to-cover as people wait for the start of the show and continue to browse it during intermission. Most playbills are taken home as souvenirs of favorite local performers and shows so your advertisement continues to be seen.
Advertisement space is available for purchase until January 1, 2023.