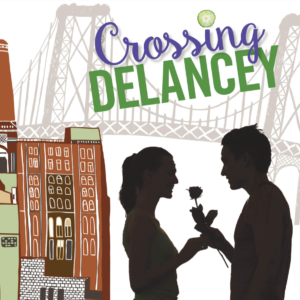 by Susan Sandler
directed by Felicia Sykes
In Susan Sandler's warm and tender comedy, Crossing Delancey, we meet Isabelle Grossman, who is living the dream. She has a rent-controlled apartment in New York's upper West Side, a job at a prestigious independent bookstore, plenty of friends, and a handsome local author to dream about. Read More...
None of this matters to her Bubbie, however, a strong-minded, fiercely loving, traditional Jewish grandmother, who worries about single Isabelle, living alone in a room, like a dog! Unbeknownst to Isabelle, Bubbie hires a marriage broker to save the day — and she is introduced to pleasant and unassuming Sam, who runs his own pickle stand on the Lower East Side. Isabelle does not believe she could have anything in common with a pickle man , but just as she seems to be getting the attention of Tyler Moss — the highbrow writer after whom she has been hankering — Isabelle is blindsided by Sam's subtle wit and wisdom. Can Sam persuade Isabelle to change her style, after all? Will Bubbie cleverly maneuver them together? Crossing Delancey is a charming, sly, and heartfelt story exploring the bonds of family and tradition; the culture clash of old East Side and new West Side; and the romantic benefits of a new hat.
Performance Dates:
May 6 – 22. 2022
(Fri/Sat 8pm, Sun 2pm)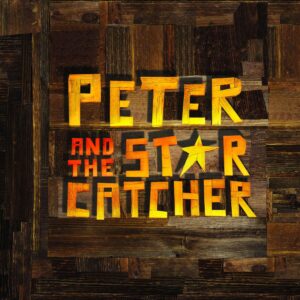 by Dave Barry and Ridley Pearson, adapted for the stage by Rick Elice
directed by Gene Fields
RCP TEEN THEATER (ages 13-19) presents the backstory for the characters of Peter Pan, Mrs. Darling, Tinker Bell and Hook, and serves as a prequel to J. M. Barrie's Peter and Wendy. A young orphan and his mates are shipped off from Victorian England to a distant island ruled by the evil King Zarboff. Read More...
They know nothing of the mysterious trunk in the captain's cabin, which contains a precious, otherworldly cargo. At sea, the boys are discovered by a precocious young girl named Molly, a Starcatcher-in-training who realizes that the trunk's precious cargo is starstuff, a celestial substance so powerful that it must never fall into the wrong hands. When the ship is taken over by pirates – led by the fearsome Black Stache, a villain determined to claim the trunk and its treasure for his own – the journey quickly becomes a thrilling adventure.
Performance Dates:
June 17 – 26. 2022
(Fri/Sat 8pm, Sun 2pm)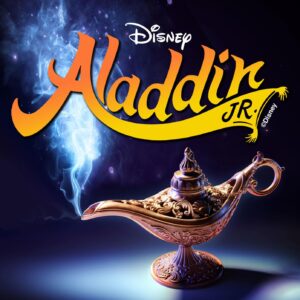 Author: Chad Beguelin, Music: Alan Menken, Lyrics: Howard Ashman; Tim Rice; Chad Beguelin
directed by Krysteena Segovis
RCP CHILDREN'S THEATER (ages 6-12) performs as Aladdin and his three friends, Babkak, Omar, and Kassim, who are down on their luck until Aladdin discovers a magic lamp and the Genie who has the power to grant three wishes. Wanting to earn the respect of the princess, Jasmine, Aladdin embarks on an adventure that will test his will and his moral character.
Audition Date:  May 21, 2pm
Performance Dates
July 14 15, 16, 17, 21, 22, 23, 24
(Thur/Sat 7pm, Sun 2pm)